Welcome to the Great Australian Shiraz Challenge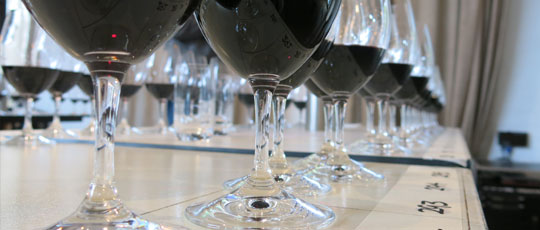 The Great Australian Shiraz Challenge has become Australia's most pre-eminent and prestigious single class wine competition and in 2015, celebrated its 21st anniversary.
For 2016, the event has a new naming rights sponsor, long-term Challenge supporter Seguin Moreau, suppliers of premium oak and alternative oak options to the Australian wine industry.
New initiatives for 2016 include the introduction of Trophy's for best individual state entry's and the best Shiraz over five years old to encourage winemakers to enter cellar releases.
Graphix Labels and Packaging will exclusively supply as an option to medal winning winemakers, printed medallions at special pricing.
The Challenge is a unique opportunity for Australia's premier red winemakers to showcase their Shiraz, benchmark winemaking and regional points of differences and assist with reinforcing the reputation of the variety as a national and international wine icon. Nationally, Shiraz plantings are considerably more than any other red variety, the challenge for Australian Winemakers is to effectively promote this iconic variety and continue to differentiate regional styles utilising cutting edge viticultural and winemaking techniques.
The Great Australian Shiraz Challenge plays an important role by raising industry, press and consumer awareness both nationally and internationally. The Challenge is an important and effective public relations and positive promotional vehicle for our sponsors with a high level of exposure to the Australian wine industry.